Sports Commitee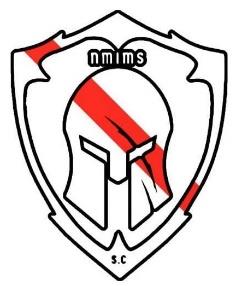 VISION STATEMENT OF SPORTS COMMITTEE: 
To ensure the holistic development of students and improve their interpersonal skills through indoor and outdoor Sports activities/competitions.
MISSION STATEMENT OF SPORTS COMMITTEE: 
To promote and improve the physical fitness in students and to motivate them to participate in various Sports competitions.
OBJECTIVES OF SPORTS COMMITTEE: 
The Sports Committee is to promote every individuals health, physical well-being as well as the acquisition of physical skills among the students. The committee aspires to inculcate qualities such as sportsmanship, team spirit and bonding. It is designed to serve the interests of the student community in competitive sports and other recreational activities i.e. both indoor and outdoor.
APEX BODY OF SPORTS COMMITTEE
1

Prof. Aditya Kasar
aditya.kasar@nmims.edu
Chairperson

2

Dr. Surabhi Koul 
surabhi.koul@nmims.edu
Advisory Committee

3

Prof. Mukund Madhav Tripathi
Advisory Committee

CORE:
Mr. Rishi Jain
rishi.jain13@nmims.edu.in
President (STME)

Ms. Aishwarya Rai
aishwarya.rai27@nmims.edu.in
Vice-President (STME)

Niharika Patne
niharika.patne26@nmims.edu.in 
Treasurer (STME)

Mayank Pandey
mayank.pandey21@nmims.edu.in 
Vice-Treasurer (STME)

Niyati Virmani
niyati.virmani45@nmims.edu.in 
Secretary (STME)

Sankalp Shinde
sankalp.shinde35@nmims.edu.in 
Administrator (STME)

Kshitij Dethe,
Shivam Jaiswal,
Satvik Katyayan,
Shaurya Bajaj
kshitij.dethe14@nmims.edu.in
Executive Members (SBM & SOC)

SUB-COMMITTEE HEADS:
Aditya Singh,
Divya Lamba
aditya.singh36@nmims.edu.in 
Events Head(s)
Priyanka Pandey
priyanka.pandey50@nmims.edu.in 
Sponsorship

Sapna Sampath
sapna.sampath@nmims.edu.in 
Logistics

Nikhil Bhujbal
nikhil.bhujbal04@nmims.edu.in 
Public Relations

Nishad Kinhikar
nishad.kinhikar14@nmims.edu.in 
Hospitality

Vedant Girkar
vedant.girkar09@nmims.edu.in
Technical & Creatives

MEMBERS:
Events
Shubham Sanghrajka, Saakshi Sharma, Vedant Dubey, Kushagra Srivastava, Vithika Jain, Madhav Mishra 
Sponsorship
Raashi Agarwal, Vidip Mahenderkar, Utkarsh Bagadiya, Kaustubh Patil, Poushali Chakraborty, Anhad Sehgal, Alisha Kapoor 
Logistics
Bharadwaj Vedula, Prajakta Lonkar, Parth Vacchani, Kunal Chawan, Muskaan Halani 
Hospitality
Diywansh Puri, Urja Mehta, Aditi Pareek, Vandana keluskar, Kirti Gupta, Urvashi Lamba 
Public Relations
Ananya Singh, Adyasha Padhy, Yatharth Anand, Sakshi Patil, Shuchita Ray, Bhavya Godavat
Technical & Creatives
Tanisha Tiwari, Yash Vasudeo, Dhruvi Betai, Sri Harsha Garlapati, Medha Dwivedi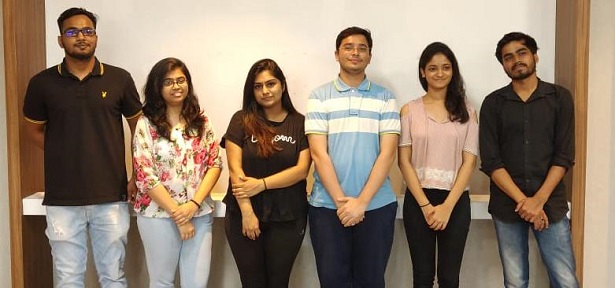 The Core Committee
The Sub-Committee Head(s)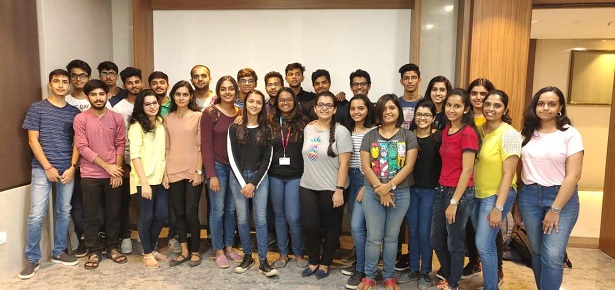 Sub-Committee Members
ANNUAL SPORTS FESTIVAL "PRABALYA": 
"PRABALYA" is the annual sports event hosted by the sports committee. It is an Inter-collegiate festival which hosts students from various colleges across Mumbai, Thane and Navi-Mumbai. The festival consist of events such as Cricket, Football, Chess, Table Tennis, Carrom, etc. The winners are awarded with cash prizes, medals, trophies and certificates.